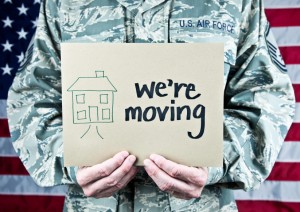 A Permanent Change of Station (PCS) can be an overwhelming task for you and your family.  Also, it can be a costly endeavor if not planned right.  Once you get your PCS Orders, do your research and prepare yourself.  You will be faced with many decisions, like living on or off base and evaluating what is best for you and your family is key.  Educate yourself with all of the programs available to you and take full advantage of them.
Military.com has a great list of what to do once your receive you PCS orders.  In this list, it mentions the financial burden of a move.  One of the items on the check list is meeting with your finance office at your current installation.  This will help you understand and evaluate what is available to you.
As with any move, doing research and educating yourself on all of your options will pay dividends in the long run.