I had a blog all put together to publish about moving tips, when something really touched me and changed my direction.  Funny how life is sometimes.  I ran into a friend of mine in the gym yesterday.  She is a lovely lady and juggles her work life and family really well.  Her husband is a member of the armed forces, so whenever I see her I ask her how he is and if he is home.  I did the same yesterday and she told me that he just left for 14 months.  At first all I said was "I am sorry.  That is a long time."  She said "Thank you and I can do it.  It will be tough but I am tough."  I told her she definitely could and if she needed anything to let me know.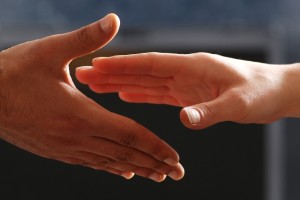 After I walked away, it hit me.  Fourteen months, that is a year and two months.  A year and two months, her kiddos will not see their dad.  A year and two months, a husband will not see his wife.  A year and two months, she will have to run the house all by herself with the added stress of her husband deployed.
In times of war, we ask a tremendous amount from our military families.  They sacrifice a great deal for us.  The least we can do is offer to help.  It is important to note that these trailing spouses are very reluctant to ask.  They are tough but sometimes they need a little help from their friends to get through it.  I have at times changed my tactics and just did things for my military friends because they are so reluctant to ask for help.  Please keep this in mind and extend your help and encouragement to these families.  It is not much to pick up a kiddo for soccer practice or game.  It is not much to make a dinner for friend who is exhausted and has no relief.  It is not much to take your friend's kiddos so he or she can have quiet time.
I am fully convinced that if you extend your hand to help, it will be paid forward to you someday.  It has for me.  There have been some extraordinary people, who have come into my life and helped me when I was trailing my husband in a move.  It is hard to do everything yourself when your spouse is away, especially if you have young kids.  So please keep this in mind and pay it forward.  You will be surprised how it comes full-circle.  It may come to you when you need it most, like in the midst of a move.