Since today is Election Day, I thought it would be a good idea to discuss voter registration.  During the busy time of moving, this detail can often be overlooked.  It is important to make sure that you are registered and most states have made this easier to do.  States now offer you the opportunity to register to vote when you get your driver's license.  This is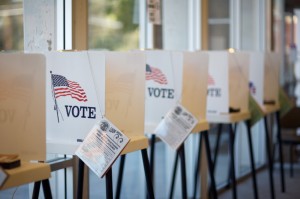 how we register.  When we move to a different state, we have made it a habit to do these things all at the same time.  Once we have our permanent address, we get our new driver's license, register our vehicles and register to vote.  This way it does not get overlooked.
If you have not moved to a different state but instead to a different county or city, it is important to update your driver's license address and  check if you remain in the same precinct and/or congressional district.  You may have to call your County Clerk's office to check this detail.  Having done this ahead of time, you will prevent yourself some frustration on Election Day when you realize you are at the wrong polling station.