If you are about to embark on purchasing a home for the first time, congratulations!  It is a wonderful feeling to own your own home for the first time.  However, there are many hidden costs that are associated with purchasing and moving into your new home that you may not be fully aware.  The best way to mitigate these costs is preparation and education.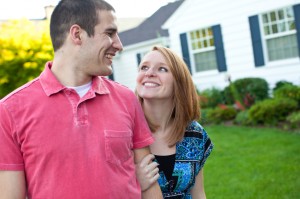 Interest rates are historically low right now, which will work in your favor.  However, before you even shop for a home, run your credit score.  This is key.  You do not want to fall in love with a home and find out you may not prequalify to purchase it.  Lenders are extremely picky these days.  Look at your debt-to-income ratio.  Make sure it would be acceptable to a potential lender.
Once you have cleared that hurdle, do your research on a VA loan.  This program is designed to help you get into a home.  There are many options available to you, just make sure that the lender is an approved VA lender.