If you are a first-time home buyer or moving to a new area, you will be hiring a realtor who will act as your buyer's agent.  Hiring a buyer's agent is an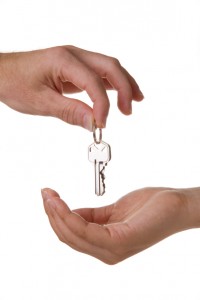 important decision because you will be spending quite a bit of time with this person and he or she will be vetting properties that should reflect your needs.  If you have recommendations, definitely use them but before you choose, interview a few of them.  Get to know them and ask them some hard questions so you can gain confidence in your decision.  Here are a few questions you may want to ask:
Please explain your experience and knowledge of the market
How many homes have your clients bought in the last six months?
Do you preview the home before you show them to your clients?
Based on my budget, what are your expectations of my desires being met? What will I need to compromise if any?
Please tell me one thing that I must know about this market and why.
Asking these questions will help give you the information you need to make the best decision for you.  As much as you must have your expectations met, you must also take ownership of the process in order for it to be successful.  The realtor will only be able to meet your needs if you are honest with them about what your expectations are.  I suggest you have a list of what you need and want and give it to your realtor.  This will function as an invaluable tool for he or she to vet the properties ahead of time for you so you both do not waste your time viewing properties that will not meet your needs.