If you are religious, another important step in feeling settled is finding the right church family for you.  Whether you are Christian, Jewish, Muslim or Buddhist, once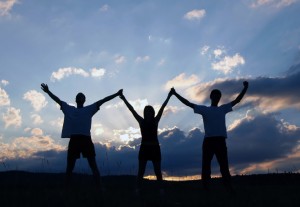 you find that right place to worship that welcomes you and your family, you will begin to feel like you are now home.
In order to find that right place, again you will have to do your research.  You can even begin your search prior to your departure by having a chat at your current place of worship.  They may have some recommendations for online research and/or places of worship.  Most religions have organized resources online that can help you narrow down your search.  After you have a short list, go and visit them.  This is so important.  You will know after attending whether or not you and your family will fit in.  This may take a few visits to different places but trust me once you find that right combination, it will be worth the effort.