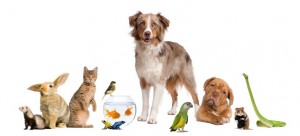 If you have pets and are putting your house on the market, it is important to realize that your pets may have an impact on whether a potential buyer may or may not purchase your home.  It is really important to think about how hair, feathers and dander can have an impact on a buyer's experience of viewing your home.  If they are allergic in any way, they will leave immediately.  If they can smell your pets when entering, they may leave.
In order to keep those buyers from leaving, here are a few tips.  First, groom your pet regularly especially if you are about to put your house on the market.  This will help cut down on the hair and dander.  Vacuum, dust, upholstery and carpet clean especially in high traffic areas of the home.  If you have cats, check the litter box before you show your home and clean it if it is needed.  If you have birds or hamsters, clean out their cages.  If you have dogs, consider crating them.  This will make it easier on them and you, when you show your home.
Our pets are dear members of our family.  Therefore, keep in mind how showings may impact them and try to make them as comfortable as possible.  This will make it better for them and those viewing your home.