As I have said before moving is one of the most stressful things you will do in your life.  It is so busy and you will find yourself going in so many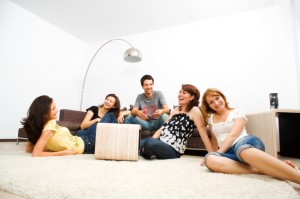 different directions.   However in the midst of this chaos, find time for yourself. It is so important so that you do not become overwhelmed and burn out.  If you are in the middle of a move, you may be thinking to yourself you must be crazy.  When? Where? How?
The best time to carve out some time for yourself is before you move because you still have a support network in place to help you.  If you have kiddos, you have trusted sitters to leave them with, which you will not have in your new place for awhile.
What I have made time for wherever we have lived, is having a little going away party for myself and my kiddos.  It is so important to connect with your friends and family before you leave.  Make the time because you will not have a chance to get it back especially for your children.  If you make the time for your children to connect with their friends, it will help them make the transition better.