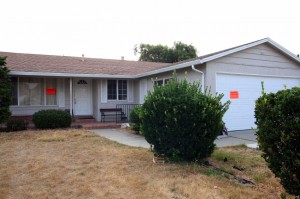 When looking at foreclosures and short-sales, be careful.   It is a good idea to make sure that the 'deal' you may be getting is really a good deal.  It is important to keep in mind what you are willing and able to undertake as a project.  Also, you want to make sure you have the budget to make the repairs needed.  I suggest that if you are not familiar with a structure of a home, make sure you get a reliable resource to look at the property before making an offer.  You want to make sure the 'bones' of the house are good because you can work with the cosmetic problems, which tend to be cheaper fixes.  Roofs, foundation problems, and extensive water damage can be really costly fixes or deal breakers.
Also, when you purchase a foreclosure or short-sale, it is an 'as is' sale so you want to make sure you have had a thorough home inspection.  The extra $400 or $500 is so worth it.   By having the inspection done, you will know what you are getting yourself into and still have time to get out of the deal if need be.  Further, if the property is bank owned, chances are it has not been kept up and may have more underlying issues.  At least with a short-sale, most often times the home owners are still residing in the home and keeping up with it.
Just remember that although the price may be really low, make sure that you don't make an offer on a money pit.