Since some of you may be looking to buy, I thought it would be a great time to repost this.
If you are planning on looking to buy a home, make sure you come prepared.  Beyond getting pre-qualified and selecting a realtor, you may want to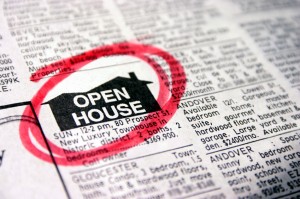 have several resources to hand to help with your search.  After purchasing many homes myself, I have come up with a system that really helps me.  I take with me my smart phone so that I can take pictures and a notebook to catalog my search results.  If your phone can't take photos, then bring a camera with you.  In your notebook, put in the measurements of the large pieces of furniture you have so that you can see if your current furniture will fit in the space.  Also, note what is important to you for your new home.  You want to do this ahead of time so that you have made your priorities absent of emotional attachments to a particular place.  It will help you be less emotionally driven and help prevent you from making an offer on something that really does not meet your needs.
Note your priorities in your notebook by level of importance.  If budget is primary, then note that on the top of the list and make sure your realtor knows that you do not want look at homes much higher than that benchmark.  This will help alleviate disappointment.  If space is super important, note that too.  You do not want to be looking at a two-bedroom home when you will only be able to fit in a three-bedroom.  Now the professionals will tell you that you do not want to limit your search too much.  However, you do want to have your priorities in place so that you do not waste you or your realtors time.