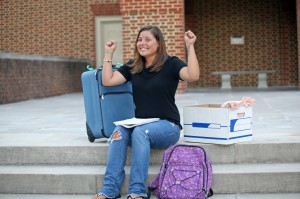 As you are beginning to prepare yourself to go or return to college, you will have to start to think of the best place to live.  Depending on the campus, there may or may not be many options to choose.  If it is in you or your family's budget, you definitely want to make the effort to visit and take a tour of the campus and nearby amenities, especially if it is the first time you will be attending that school.
Finding the right place for you can make a big difference in making the transition away from home a success.  Therefore, sit down with your family and discuss your expectations and see what will be best.  Will it be a co-ed dorm, campus apartment or off-campus housing?  Will it be a sorority or fraternity house? Your class and work schedule will play an important role in the selection. Transportation options will be critical in the selection as well.  You may not have the option to have access to a car so location will be critical.  Once you have had your chat with your family and evaluated your options, you will want to make sure you are equipped to make the transition as easy as possible.  This is where MovinGal can help you further.  Simply type in the address and voila! You will have all the information you will need to select and settle in to a new place.  From utilities to services, MovinGal will give you that information.  This will be even more important if you will be living off-campus.
In any event, this will be a time of excitement, anxiety and unknowns all at the same time.  The better prepared and knowledgable of the area you are the better you will be to find the right place.  Finding the right location for yourself will be critical to a smooth transition away from home.  Good luck! This is truly the best time of your life.