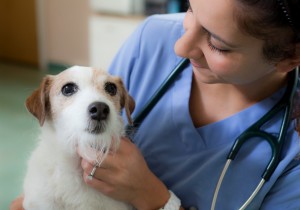 For those of you with pets, I thought I would repost this for you.
When moving to a new place with a pet, after settling in your next step will be looking for a vet in your area.  I do suggest to make this easier, you remember to bring a copy of your pet's vet records from your previous vet.  If you have those records in hand, you will be better prepared to choose a vet in your area.
There are many resources available to you to select a vet in your area.  Try to get recommendations from those you meet in addition to the research you do online. When doing your research online you could try Veterinarians.com or MovinGal to get the right vet for you.  Each will give you a great start.
You pet will appreciate your efforts.