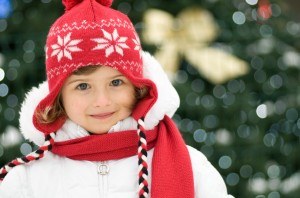 I thought it would be perfect timing to repost this.
With the holidays fast approaching, I thought it would be important to discuss moving during the holidays.  If you have found yourself facing a move during the holiday season, just keep reminding yourself that it will be challenging, but it will be over soon.  As with every move, preparation is key.  If you are moving with children, it is important to try to keep some of your family traditions going.  It is difficult, but it will make the transition easier on them.  Have a family meeting during the preparations for the move and discuss what traditions can be kept during the moving process.  Find out what is important to everyone.  It may be finding a small christmas tree to put in your temporary quarters or bringing with you your Menorah.  Either way, try to keep these traditions alive so that it will not be such a difficult time on you and your family.
As for family dinners, consider going out.  Yes, it may seem very unusual for you, but it is only temporary.  If your temporary quarters has a kitchenette, you could consider getting a prepared meal from a grocery store.  This way you can still enjoy the turkey sandwiches later.
Don't feel bad if you can't do everything that you normally do.  It is just a temporary situation and once you have settled into your new home, it will just be a distant memory.  Do not worry about holiday cards.  You can easily send out electronic versions or mail out actual cards once you have settled.  This way you can give your friends and family your new contact details.  Granted you may still be getting forwarded holiday cards in April.