I thought this might be helpful especially for the holiday season.  If you have some holiday favorites that are regional, plan ahead so you can enjoy them in your new home.
If you are moving out of state and into a new region, you may want to stock up on your local favorites.  If you are moving from out west to the east for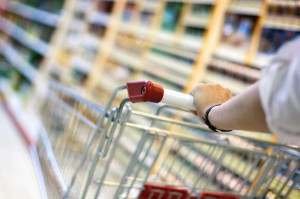 example, you may be surprised to find that your local favorites are not readily available at the grocery store.  Therefore, if you have a favorite non-perishable item that you just can't live without, you may want to make the effort and stock up on some favorites to get you through several months.
It may seem silly but when you are transitioning to a new environment every little piece of home helps.  If you are feeling a little homesick or reminiscing, you will have a stock of your favorites to get you through it.  It will help you get through the tough times and help you settle in with less negativity.
If you still have friends or family back home, better yet.  They can help send you some supplies when you run out.
A few of my favorite Hawaiian foods have got me through some tough times.  There is nothing like some comfort food from home to make you feel better when you are missing home.