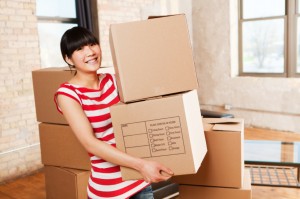 With the start of a new year, many of you may be contemplating a move.  Change offers opportunities.  The key to a successful move is planning and organization.  Therefore, you want to start by asking yourself these questions.
When?
Figure out when you need to be in your new place and this will help you plan when your moving date.
Why?
Are you moving for a job? If so, this leaves you with very little flexibility.  If you are moving to downsize, you may have a little more time to get things done.
Where?
Are you moving abroad, across country or in the next county?  Doing research on your new location will help prepare yourself.
How?
Are you doing it yourself, hiring a professional to help you or a combination of both?  Depending on your circumstances and budget you may have limited options.  Look into what is available to you and make some comparisons.  You may be pleasantly surprised at what will work for you.
Doing your research ahead of time also helps to give you a clear understanding of what lies ahead.  This is especially important if you are moving abroad or to a different part of the country.
If you are moving within the United States, MovinGal can help you find just the right place for you.  Simply enter the address you are thinking of moving and we will return an extensive list of information from schools, medical services, government and retail services and entertainment.  All this in proximity to your address in one convenient location.  This is all a part of our free service.
There are many tasks ahead with a move.  Getting a head start will help you itemize and complete the tasks at hand.  Another great tip is to take these tasks and break them down to manageable items.  This will help prevent you from getting too overwhelmed with the details.
Keep in mind that not matter what lies ahead, you will make the move and it will turn out just fine.