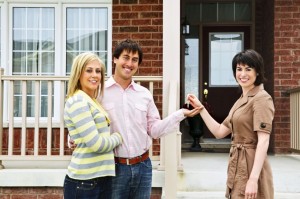 As a first-time home buyer, it is important to keep in mind that there are several things to consider prior to closing.  Buying a home is a process and the more information you have ahead of time, the better prepared you will be.  Once you have been pre-approved and found just the right place for you and your family, the fun begins.  It is critical to note that just because you have been pre-approved for a certain amount, you don't necessarily want to purchase a home for that amount.  There are many fees associated with purchasing a home that can significantly impact the total transaction amount at closing.  Therefore, you don't want to find yourself short or not able to close because you do not have all the closing costs associated with the purchase.
These are the fees you need to consider.  A home inspection is a critical component of a home purchase and will cost you approximately $400 to $500.  You will have to pay realtor fees as a percentage of the cost of the home.  You will have to pay for taxes, fees, insurance, title insurance, and other closing costs.  Sometimes the seller will pay for a home warranty but if they do not cover the cost, that could cost you approximately $300.  As your realtor if you need one. Most title companies will have you wire the money to an escrow account prior to closing.  Someone will contact you with closing instructions.  This is to ensure that the money is available on the day of close, so it is very important that you follow these instructions to prevent problems or delays.
Keep in mind that no matter how diligent and prepared you are, there is always a chance of a problem.  Things can change on the seller's side of the table and paperwork could be filled out incorrectly, which could all cause delays.  Be patient and flexible.  Keep in mind that most title company's follow bank holidays, so be aware of those and how it may have an impact on the date of your move.