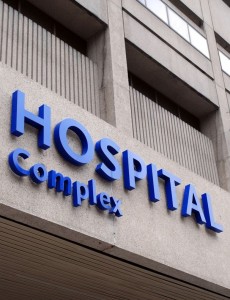 This morning I awoke to the phone call that everyone dreads.  Their loved one had to be rushed to the hospital for care.  Fortunately, my mother has received the medical care she needs and is doing as well as could be expected.  However, it just really hit home on how important it is to live close to a medical facility that has the capabilities to take care of you when you need it.  We are fortunate that my parents had that information when they moved.
Therefore, I just want to encourage all of you, who are contemplating a move or in the midst of a move to consider where your medical facilities are and their proximity to your new home.  Find out the type of facility it is and if it will have the capability to take care of you and your family.  This is key.  No matter what phase of life you are in, it is important to have quick access to medical care.  Therefore, take the extra time to find this information out because when you need it, you will have the peace of mind knowing you will get the care you need.
It is very easy to find out this information.  You can use my website MovinGal to do it.  Simply type in the address and it will return the medical facilities in proximity to your new home.  You can then save them to your 'moving box', which is similar to a shopping cart of services and print them out.  This costs you nothing but your time because it is apart of our free service and it will serve as invaluable tool when you need it.