Since we are all recovering from bronchitis, I thought this might be a great repost.  For those of us who have children, we have all been there.  It is two a.m. and your cleaning up your second or third barf mess and it's not because you partied hard.  Your beautiful child has woke you up to screams and a disgusting mess. Amongst the chaos, you say to yourself, for the love of God can you please just make it to the bathroom?  Sleep what's that?  Ugh!  The only thing worse than a sick child at night is a sick child moving.  Trust me.  Been there. Done that. Worn the t-shirt.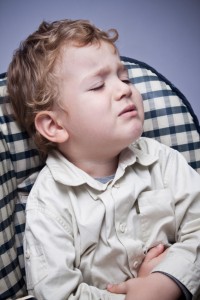 Unfortunately, these things happen at the most inopportune times.  The best way to handle it based on my experience is to be prepared for anything when you are moving.  If you are relocating to another state, make sure your health insurance is current and is widely accepted.  This way if you need to seek medical attention, you will be able to minimize the cost of treatment.  Also, make sure you have your insurance cards with you for you and your family.  Further, if you are staying in temporary accommodations and are not sure of the nearest hospital or urgent care, check out my website www.movingal.com.  Just type in the address of where you are staying and it will give you the nearest medical facilities in proximity to your location.
In any event, just remind yourself that the worst will soon be over and you will be in your new home soon.
Looking for the closest Urgent Care or Emergency Room, let MovinGal help you.  Type in the address and find a list of those in proximity to your location.