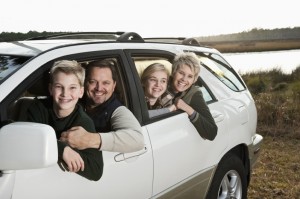 Given the fact that some of you may be planning you summer road trip, I thought this would make a great repost.  I am on a road trip with my family and it has made me think of moving solutions and all the gadgets that can make life easier for you when you are moving or in transit.  You may laugh but I just recently bought a cooler the size of a bar fridge that plugs into your car to keep things cold.  It is amazing!  It has certainly served me well on this trip and I know it will be great help if we move again.
There have been some other great things that have helped me while we were in between places and staying in temporary accommodation.  When the boys were babies, there was this great product that enabled you to microwave bottles in a plastic bag to sterilize them.  I think Munchkin put it out and it was so helpful.
Another really helpful tool is a GPS device.  Any brand will do or a smart phone with mapping capabilities.  It just makes a world of difference when you are trying to navigate to your destination and get familiar with your new surroundings.
Having a first aid kit in the car is a must, especially when you have three busy boys like myself.  I have added a few things to it and it has got me out of a pinch many times.
Nevertheless, if you have anything you would like to share that has helped you out, please let me know so I can pass it along.  Sometimes it is the little things that make all of the difference.