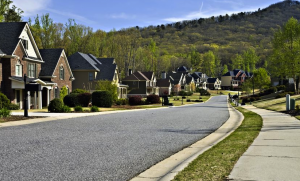 With the start of the moving season right around the corner, it is important to consider everything when deciding where to live.  Beyond what is course of business, finding a mover, finding a realtor and finding a place, comes your assessment of where to live.  It is important to take the time to do your due diligence and think of things that you may not want to or have considered before.  For example, look at crime rates, economic indicators, evaluate the school districts and check the sexual offender registries online.  It is a sensitive topic and it should not cloud your judgement.  However, you want to make sure you have evaluated all of the information before you make your decision.
This is especially true if you are purchasing your home.  Factors beyond your control can have an impact on your property value.  Therefore, before you make your move, take your time to look at the entire picture.  Realtors are limited in the advice they can give you because of the Fair Housing Act.  They cannot be perceived as steering you away from or to a neighborhood.  Further, the best decision is made by you with all of the information to hand.  You want to step back from the emotional draw of just the home itself and evaluate the entire location. I only caution you because I know how powerful that emotional draw can be.  I have had to step back myself and do my due diligence before making a purchase.  Fortunately, this has paid off.
Keep in mind that transitional neighborhoods may be a perfect fit for you and your family.  However, you just need to have all of the information to make an educated decision.  Also, a perfect home in a suburban location may seem ideal at first until you look at the sex offender registries.  This may lead you to reconsider.
Remember, MovinGal is a great resource to help you evaluate your prospective home.  Just enter the address and we will return a whole host of helpful information.  Keep in mind that we are always working to improve our product so please continue to check back and give us your important feedback.