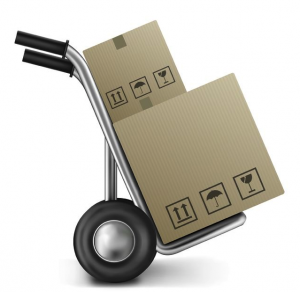 When you are moving, a big challenge is finding affordable boxes and packing supplies.  As you get started you want to begin your search on-line.  Here are a few to get started.  I have not used all of these myself but it will give you a great starting point.
Craig's List is a great resource to get used packing supplies and boxes.  Sometimes you can get some great deals on professional moving supplies because those who have relocated with a company will be looking to get rid of these materials once they are unpacked.
Amazon consolidates packing supplies in one convenient location.
Uboxes offers many types of boxes and packing supplies for purchase.
UHaul also offers boxes and packing supplies for purchase on-line.
If you do not have a budget for boxes, consider chatting with your local printer in town.  They may be willing to part with some of their paper boxes and it is worth asking.  Also, plastic bins work really well and can be used for storage in your new location.  Good luck!  Packing supplies can be costly so take the time to due your research to find just the right combination that meets your budget.