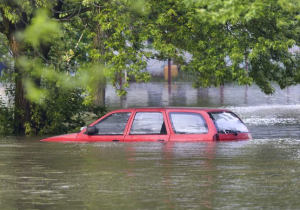 Whether you are buying or renting, you should know what a FIRM is.  FIRM stands for Flood Insurance Rate Map.  Why is it so important?  Well, it provides a guideline as to where the flood plain is in your area.  If you are buying a home within a flood plain, you will be required to purchase flood insurance.  If you are considering buying land to develop within a flood plain, you will have to take a trip to your local planning department because there are local ordinances that will govern what you can and cannot build within a flood plain.
For your convenience, you can now do the research online and it's free.  Check out FEMA's website.  You can now put together a FIRMette, which allows you to digitally map of your location.  If you have any questions, call your local planning department.  They will be happy to help you.
Why should you care about these maps if you rent?  It will help give you a heads up if you are in a flood plain so that you can make sure you are adequately insured.  You will need to chat will your insurance agent and ask about your renter's insurance.  I want caution all of you out there not to make assumptions.  Topography can be tricky and hard to determine.  Therefore, even if you are a distance away from the nearest water body, you could still be in a flood plain.  Nothing is ever guaranteed.  However, FEMA does update the maps on a regular basis.  Taking this extra step could make the difference in making an educated decision about where you live and how to mitigate your risk.