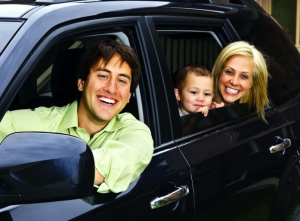 Moving is by far one of the biggest headaches and hassles of all time. All of the work involved, from start to finish, it feels like the worst unpaid job on the market. Finding a new place, figuring out how you are going to get out of the current one, and moving all of your belongings from one place to the other, are just a few of the arrangements that need to be made.  It doesn't even begin to talk about the work involved in packing. When it comes to moving, the work never ends!
Another important consideration for a lot of people is what to do with their cars. Sell it? Move it? If moving it, how? To ship or not to ship, that is often the question. It is not one that is easily answered. Whether or not to ship your car depends on the situation at hand. Below are some of the pros and cons of shipping your car when moving.
Shipping your car or cars may look like the best option for anyone with more vehicles than drivers in the household. After all, if you own three cars and have only two licensed drivers, shipping might seem like the only option. But before finding a professional shipper, you may want to consider hiring someone to drive the extra car for you.
Of course this can be risky, you need to be careful to whom you entrust your vehicle.  However, it can also be less money and sometimes can turn out to be very convenient. Try speaking to friends and putting the word out in your social network that you are looking for someone to drive your car from Point A to Point B. It might just happen that someone is looking to travel that same route.  Further, consider online services like Fancy Hands.
One of the problems with shipping your car is that it is expensive. However, when evaluating the price of a professional freight mover that would be transporting your vehicle, you also need to think about how much your other options cost. Perhaps you are thinking of driving the car yourself.
How much will gas cost? What about accommodations along the way? It might turn out that paying a professional service is less costly than doing the work yourself.
The decision of whether or not to ship your car largely depends on how far the distance is. Is it a route you could drive in a couple of day's time? Is the route scenic?
One of the best parts of driving yourself is that it can be an opportunity to see parts of the country you have never seen before and visit all of the great, unknown small towns along the way. Do you have a companion to take along with you? Road trips are also excellent opportunities to bond with your loved ones.
Finally, it is important to consider that sometimes shipping your car is just the easiest and simplest way to go. With everything that moving entails, it might give you peace of mind not to have to worry about your car. Professional moving companies are insured. Therefore, you know that if anything does happen to your car, you will be compensated. Just be sure to read any contracts carefully and feel free to negotiate.
About the author: Marty Reardon has written for the home & garden industry for many years. When he's not writing, you can find him reviewing the company Next Door Self Storage in Illinois.