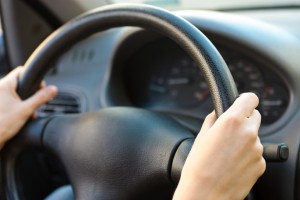 I thought this might be a great repost.  Once you have moved, don't forget your vehicle.  Some places have regulations on the time allotted to get your paperwork in order.  Yes, you may have to make the trek to your local Department of Motor Vehicles(DMV).  But before you roll your eyes, check on-line.  See what you need to do first and what you need to take with you.  You could save yourself a great deal of frustration and time if you do this ahead of time.
If you need to get a new driver's license and register your vehicle, you want to make sure you have all of your paperwork with you.  You don't want to have to repeat the  exercise two days later.  Further, you may need to have proof of insurance so make sure your policy is up to date and meets the new state requirements.  Also, call ahead.  I have called ahead to find out their busy hours.  Remember, nothing is guaranteed but they may help.  Further, check to see what forms of payment they take.  Some DMVs will not take credit cards so be prepared and carry your checkbook with you.
In any event, you may be pleasantly surprised and find yourself in and out but in case it is not your lucky day, bring your coffee and a good book and be prepared to wait.
Looking for the nearest DMV?  Let MovinGal help you.  Just type in your address and look under services and you will see those nearest you.