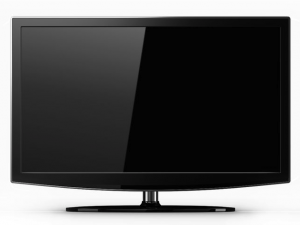 Moving electronics? We've all heard that moving is one of the most stressful things you can do, right up there with death and divorce. As hard as moving may be on you, it can be even more vicarious on your electronics. While you can easily shake off a few bumps and sharp turns, or even changes in temperature and humidity, your home theater and computer equipment is far more sensitive.
When you get where you're going, the last thing you want to find is that your PC or TV won't turn on anymore. The good news? A few extra steps taken during your moving prep will make all the difference.
Check out your insurance. Some homeowners' insurance policies cover moving and electronics. You can even pick up separate relocation insurance, or opt for extra coverage through your moving company (if you're using one).
Back up everything. In the event that some crucial part of your PC doesn't survive the journey, you'll be able to replace the hardware — but you can't replace important files and application data. An archive medium (DVDs or hard drive) will give you a solid hard copy, but consider a remote solution such as backing up online to "the cloud" or some other Internet storage provider.
Dig up those old boxes. The manufacturer has plenty of experience boxing and shipping electronics, so their original packaging will probably be better than anything that you could scrape together. Hopefully you'll even have the form-fitted cardboard and Styrofoam pieces that your electronics were safely shipped in, but at the very least you'll have a box of just the right size and shape.
Find the instructions. While you're looking for the boxes, try to locate the original manuals that came with your electronics. Some devices have special moving instructions, such as partial disassembly or the "parking"/"locking down" required by some DVD players, TVs, older hard drives, and printers (and printer-like devices, such as scanners, copiers, and fax machines). In some very rare cases, certain electronics may require special climate control.
Remove all media and accessories. Take the DVDs out of the DVD player, take the paper out of the copier. Pull out those ink and toner cartridges. Remove wall-mounted devices and controls (or get a pro, especially if they're wired into your house wiring). Take down the antenna or satellite dish. If you've got some older electronics, you might have forgotten about VCR tapes or floppy disks still loaded up.
Break down components as much as you can. In other words, don't pack or ship any items together if you can wrap and box them separately. It will save you a lot of time in the long run if you label each cable BEFORE you disconnect and pack them. Individually colored stickers make reconnection so much easier.
Pack smart. Most people will recommend packing everything in newsprint and/or bubble wrap; I personally save some space and waste by using miscellaneous (clean) clothing and linens. Wrap things securely but not too many; you don't want your boxes bulging or threatening to pop open. Seal everything as tightly as possible with sturdy tape to keep out the dust of the road.
To label or not to label? Use your best judgment. For your own convenience, and to alert any movers to the more fragile nature of items, you may want to use a Sharpie to label the boxes on multiple sides. On the other hand, this may just give thieves a convenient way to quickly identify the most valuable items.
You'll probably want to keep some smaller and more useful items with you, like your phone, tablet, laptop, or anything else that will come in handy during the trip. But make sure you grab the case and accessories for these devices before packing them away with everything else.
If you've taken these steps — and you don't run into any really bad luck — you should find yourself at the other end of the move with everything in good working order. Nothing is going to save you from having to unpack and set your electronics back up… but following common sense handling and organization principles will virtually guarantee that your TV, PC, and all the other gizmos will be happily blinking and beeping just the way that used to.
Dwayne Thomas is a tech enthusiast and staff writer.  He welcomes your feedback on Twitter @DwayneThomas15.