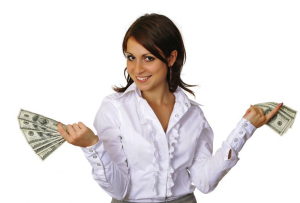 Raises and salary increases seem to become fewer and farther between in the years that have followed the Great Recession; what many people don't realize is that location has a great impact on whether or not you'll get that raise. If you are in the market for a new job, or simply want to change up your life, make sure the city you are moving to has potential. The following lists will provide you with the information to decide, which cities offer you a better opportunity to increase your income.
4 Challenging Cities for Getting a Raise
San Francisco – The City by the Bay, while beautiful and full of things to do, may pose challenges to earn more money. According to Aon Hewitt, San Francisco is expected to offer less than average salary increases, with employees in 2013 expected to get a only 2.7 percent raise.
Minneapolis/St. Paul – The Twin Cities are second in the list of offering less than average salary increases, with a 2.8 percent pay increase expected in 2013.
Chicago – A popular spot for young people to move and start their careers. Cha-town is tied for second, with a 2.8 percent pay raise expected for most employees in 2013.
Columbus – Situated in the heart of the Midwest, employees here are expected to increase 2.9 percent in 2013.
While marginal pay raises are expected for most employees in the United States, it is clear that employers are going to focus more on rewarding employees for a job well done rather than just completing another year at the company. Performance-based pay increases are the most popular choice for employers at this time. However, if you want to better your chances at a raise, check out these three places where you can make more money.
3 Places to Move to Make More Money
Denver – Head for the slopes and pack your winter gear. For more money in 2013 consider making a move to Denver, Colorado. The pay increase expected there is upwards of 3.6 percent.
Detroit – Bet you didn't expect to hear this city is amongst the best places to move to make more money. As one of the first cities to be hit by the Great Recession, Detroit is one of the first to come out of it stronger and prouder than ever before. Employees there can expect a 3.4 percent pay increase.
San Diego – If the west coast is more your cup of tea, then head to San Diego for some more money. It is tied with Detroit for second place, with a 3.4 percent pay increase expected.
Another important thing to keep in mind is cost of living.  Salary increases alone can be deceiving.  You need to look at the whole picture before making a decision.  This includes assessing the impact of cost of living, the entire package your perspective employer may offer and quality of life.  Companies often offer additional carrots to attract the best employees and may off-set direct salary increases with benefit packages that include stock options and other compensation.  Therefore, evaluate the entire offer and the location.
As an employee, you'll want to make it financially easier on yourself by choosing the right locale. Look into a self storage unit from SmartStop self storage, grab the closest travel book and hit the road to a new city where you could make more money. It never hurts to be in the right place at the right time when it comes to money.
Alan Bryan Born and raised near Silicon Valley, Alan's parent's had high hopes for him. Those hopes did not include gaming. Fortunately, Alan was able to channel his love of gaming into a career as a journalist…focusing on gaming. Both Alan and his parents have accepted this compromise.