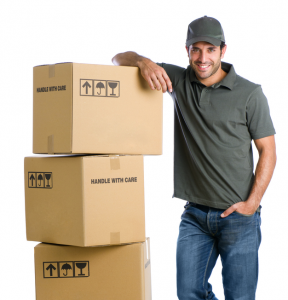 Moving your home gym equipment can be difficult.  Here are some things to keep in mind and save your back.  Having a home gym is a real bliss for people who are busy but would still love to work out and keep themselves in good shape. Without having to travel to the local gym, you save both time and money. Especially if the gym of choice is not near your home. After all, nothing beats working out in the comfort of your own home, at your convenience and without having to deal with crowds of people and share equipment.
However, moving gym equipment with you can prove to be quite the challenge. Often times it is because the equipment is heavy and cumbersome.  There is a way to easily transport the equipment if you use less braun and more brain. Take notice of the following ideas which will help you do so.
1. Prepare a list
This is vitally important. Gym equipment has many parts, which can be misplaced and afterward become difficult to track down. By including all things that will need to be removed, you will make sure that nothing gets left behind. Don't forget to label them, which will help with assembly.
2. Gather all manuals with instructions
Bigger equipment like rowing machines, benches, etc. are too big and odd-shaped to be transported in their entirety.  Therefore, you will have to disassemble them in order to make the moving easier. However, since putting them back together is not as easy as taking them apart, you will need the assistance of a manual.
3. Remove all weights
In order to make the equipment easier to carry, remove the weights. This goes for both barbells, dumbbells and machines. It might be a good idea to keep different weights in different crates or boxes and label them accordingly.
4. One box for one machine
Do not deviate from this rule. It might turn out that some machines are way too big to fit in a box, but at least try to do your best in keeping all of its components in one container. Again, this is will make for easier reassembling.
5. Secure loose parts
Bear in mind that not all parts are meant to be or can be taken apart. Make sure such are safely secured, rather than dangling around. Secure them with twine, rope or straps, so that they don't hurt someone or break off.
6. Have relevant containers
Because gym equipment is heavy, it is simply impossible to put them all in cardboard boxes.  Therefore, consider other types of containers that are more sturdy sturdy. However, if an object is too heavy or too big for any container to hold, wrap them in blankets or other material to prevent scratching or denting the equipment.
7. Get help
You definitely want to consider team lift on some of this equipment.  You do not want to regret strong arming the equipment and injure yourself.  There are options.  Consider hiring a removal company or get a couple of your friends to lend you a hand.
Just follow these tips and you will be able to transfer your gym equipment to your new place with ease and without injury.
Heather Roberts is a blog writer for various subjects.