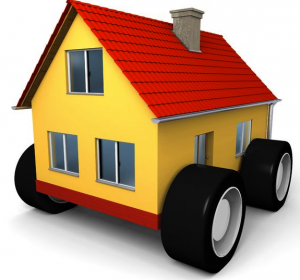 Moving is stressful enough without having to consider the costs. Here are some tips to help you save money. In this article I'd like to share a few tips and tricks for saving money on a move, whether it's across town or across the country.
Special Deals
If you have a flexible timeframe to work with be sure to plan your move between October and May as this is the off season for moving. When less people are moving, prices become cheaper for movers and truck rentals in an attempt to entice business. Before making any commitments on which moving company to use (whether full service or DIY) be sure to do as much research as you can to find the best deals. A little research at the beginning can equal a lot of money saved in the end.
Packing
When moving, one of your best chances to save money won't come from a special deal or coupon but from how much stuff you actually have to move. The packing process is your opportunity to reduce the amount of stuff you need to move and maybe make a little money on the side.
Be sure to give yourself ample time to go through everything you own. Make a priority list and label things one, two, or three, one being the highest priority and three being "I could live without."  Making a list like this will help you understand what to pack first. Anything with a one should definitely go while things labeled two or three may be items you can donate, sell or throw away without much worry.
Garage sales and craigslist provide a great opportunity to make some extra pre-move money. Don't hesitate to part with items you don't want, especially if someone is willing to pay for it. Things you should definitely consider selling are:
Large appliances (stoves, ovens, washers, dryers and refrigerators).
Lawn mowers
Workbenches
Weight machines
Old or non-functioning cars
Pool tables
Barbeques and other outdoor items like tables and chairs
Selling items you don't want or need will help save space as well as the labor time to load and unload the truck. The money you make from the sale plus the money you save on the move may be enough to justify purchasing new.
The Move
The actual move presents a lot of opportunity to save money in unique ways. Because most people procrastinate during the packing phase of the move they end up having to spend extra money on last minute items boxes. Instead of spending your money on overpriced boxes look on Craigslist for free boxes, most cities have multiple posts per week for used moving boxes. Be sure to only rent the equipment you need. If you sell or donate items before you rent a truck you'll only rent the size of truck you need, which saves you money.
Another unique way to save money on a move is by leveraging the power of credit cards. Some cards offer to insure your truck rental for free simply by using their card to pay for the rental. This can save anywhere between $25 and $150 depending on the location and company. If you don't have a credit card with free insurance coverage make sure you still get insurance as this will save you money should something happen to the equipment.
Storage
If you are moving from a large house to a small apartment you will likely have to put items in storage and storage costs money. Usually what seems worth saving and what is worth selling are two very different things. Consider filling a $60 per month storage unit with old Christmas decorations you haven't used in the past ten years and you get the idea. Storing items, unless absolutely necessary, is never a good idea so free yourself from the extra clutter before you move and save the extra money on gas, equipment and ultimately storage.
Moving is always a stressful time in life, but making a couple small decisions now to let go of clutter, taking only what you need, searching for the best deals and saying no to overpriced boxes or storage can save you hundreds, if not thousands of dollars on your next move.
Jim Ovalstein is a car enthusiast who is knowledgeable about all aspects of the auto industry. He writes regularly for interstatecartransport.com, and focuses on auto transport.