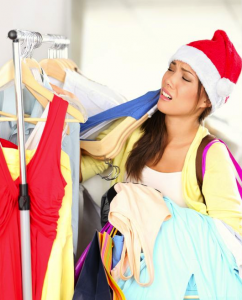 Selling your home during the holidays can be a challenge.  I know because I am in the midst of it now.  Here are a few tips that can help you through it.
Photos & Virtual Tours
Having photos and virtual tours for your home is a critical marketing piece used in selling your home.  Most often, the first time a potential buyer will see your home is online before deciding to visit your home.  Therefore, you want to make sure that you get the best from these photos. In order to do that, wait to decorate your home with holiday decorations until after these photos are done.  This will help prevent your pictures from becoming dated because you want them to be relevant in February in case you are still on the market.
Holiday Decorations
It is difficult but you have to tone it down when you are selling.  I have children so it is important to keep some sense of normalcy for the holidays.  However, we are only putting up a small Christmas tree that the boys and I cut down in the forest. This way we were able to keep something special without over doing it and that is key.  You can still celebrate what is special to you without winning the holiday lighting contest for the neighborhood or have a holiday craft fair throw up all over your house when you are selling.  Your goal is to have potential buyers focus on your home rather than your talking Santa.  You can return to all of your holiday traditions in your new place next year.
Holiday Cards and Gifts
Trying to keep your house in show condition when you are selling is difficult, let alone during the holidays.  My biggest suggestion is relax and try not to take on more than you can handle. I'm living by that mantra now.  I am not doing any holiday baking.  I am ordering gifts online that directly ship to my family and for everyone gift cards.  The only exception to this is my children.  They are still young and I want them to have that special holiday experience.  As for the holiday cards, consider sending an e-card or wait to send them after you get your new address.  Folks will understand.  This is where social media is a fantastic tool.  Let your friends and family know what you are embarking on and they will know why you are stretched this holiday season.
For all of you who are in my position, I feel for you.  Staying positive is difficult.  Just keep reminding yourself that this is temporary and it will be over soon. You are stronger than you know and you will be in your new place soon enough.