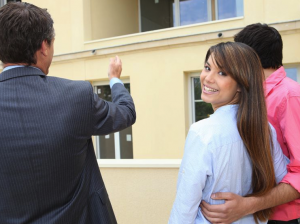 Buying a home?  Who knew I would have to act quick.  As I am looking for a home, I am in the midst of the storm.  Given the economic conditions, I thought buying a home would not be such a problem.  Well, word of warning.  In some markets, you may have to act quickly and be prepared to compete.  In some markets, inventory is at an all time low and interest rates are great.  Therefore, folks who need or want to buy are out looking for a house.  In all the years of buying and selling a home, I have never had two consecutive deals fall through.  The second was really stinky.  Another word of warning, if you make an offer and then the seller counters via an oral counter, make sure to get it in writing and signed.  I just lost a house over $8k because a full price offer was made and the seller's counter was not signed.  They ended up taking the other offer.  I was so disappointed and frustrated.  I am sure we would have some recourse but at the end of the day, the last thing you need is bad blood at the closing table.  I figure karma will take care of that.
I am not saying that it is a sellers market but in some markets, it is turning around and quickly.  Therefore, if you are buying a home be ready to act fast.  Get your pre-approval before you even look.  Do your due diligence quickly.  It is easier than ever to see what is a competitive offer by looking online.  Remember to do this comparison by per square foot.
If you are in the market or about to start looking, I wish you all the best.  Good luck and be prepared.