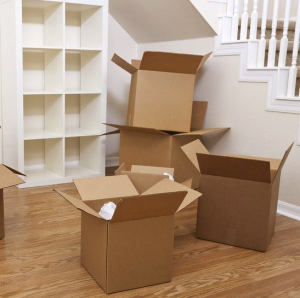 Sorry for the late repost.  Super busy today. As I am preparing for our move, I thought it would be a good time to go over the basics.  As you get started, you definitely want to get yourself prepared.  Start with getting a notebook, folder, or binder to keep all of your records together.  If you prefer to keep everything electronically, set everything up in your calendar and scan your paperwork.
If you are selling your house, the heavy work begins.  Start weeding through closets, drawers, rooms and don't forget the garage.  Once you have weeded through your things and sold or donated them, take pictures of what you are moving.  You want to have a photographic inventory of your things for many reasons.  This will help with claims or insurance if anything breaks or is misplaced.
Next, you want to go through your home with a critical eye.  Look at the base boards, paint scuffs on the walls, decor and furniture placement.  Think like a buyer.  If there is anything that makes you think twice, address it.  In this current competitive market, the little things count.  If your carpet looks tired, get it cleaned.  If your paint needs a touch up or a full redo, it is worth it.  Limit your personal photos.  It may seem harsh but you don't want buyers to get distracted looking at your family history instead of focusing on your house.
If you have children, you definitely want to have a family meeting first.  You should tell them first because you do not want them to hear the news from any other person than you.  This will help you answer their questions and give them the attention they need.
All the best and if you have any other tips to share, please let us know.