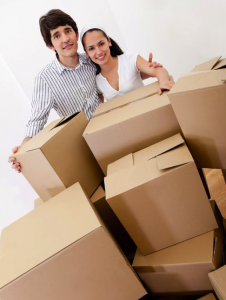 Moving to another house may sound easy and simple, but it requires a lot of planning and forethought. You don't want to be one of those horror stories, you read about.  The good thing is that it can be avoided with proper planning. Here are some things you want to avoid while moving.
1. Rushing Into It
Moving house is actually a big job and lack of planning can be your worst enemy. Think not only about the logistics, like moving companies and packing, but also holidays that might delay your furniture delivery. Once you have decided your moving date, make a list of all the companies you will need to deal with like water, gas, moving company, and real estate agent.   Make sure you have all the relevant phone numbers in one spot.  Write down everything, either on paper or a phone.  It is the best way to make sure everything gets done.
2. Not Hiring a Moving Company
Ask those who have tried this and they will swear that this was their worst mistake. Does it save on money? Yes. But if you are moving a full house, and have kids or pets, the best thing you can do for yourself is to hire movers. They will not only make sure your furniture is protected and delivered to your new house, but they can also help pack boxes. To find the best rates, do some research online.  Always do your due diligence to make sure you have a reputable company.
Make sure you talk to the moving company at least a few weeks before the moving date. Make sure they are available and that they will be able to deliver everything to your new home. Also, ask them about any over-time charges or holidays that may impact your move.
3. Overlooking Insurance
Moving is tough on your stuff. Damage, breakage or losses can happen, even with the seemingly best moving companies. Your personal belongings and property must be insured. If things break during the move, take pictures of them and notify the movers right away. Purchasing insurance can add to the budget but it is the wisest decision for protecting your belongings as well as yourself from unexpected expenses. Insuring the items may mean that they can be replaced with similar items in case they are damaged or lost during the move.
4. Not Putting Labels on the Boxes
Regardless of how many boxes you have, and how great the moving company is, if the boxes do not have relevant labels, it will be difficult and time-consuming to find and organize them in the new house. It is ideal that all boxes be labeled according to the room that they are from and have a summary of their contents.
5. Think about Flooring
If it is an option, have your flooring installed before you move into your new home. Why? Because you're already paying the movers to bring in the furniture once, you don't want to hire someone else to help you move it around again. However, this may not be available to you.  If you are planning any home improvement projects in your new home, evaluate the impact on your furniture before hand.  It may be worthwhile storing your things or leaving them in the garage until everything is complete.
Avoiding these mistakes will help you enjoy your most stress-free move ever.
Andrew is an active blogger and regular forum contributor. Based on his experience at Walkers, Andrew has gathered some useful tips, which he hopes would help others. Aside from working, Andrew loves spending time with his family and friends.