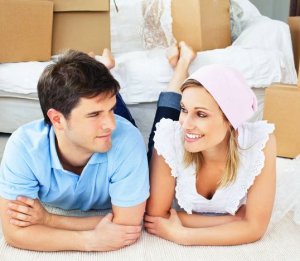 Moving?  Take the time to learn about your options.  With more choices than ever, you may find just the right one that fits your budget and needs.  Think about how many things you need to move, where you are moving to, storage needs and special handling.  Once you have identified what you need, you will want to evaluate what is out there and find what works best for you.
Moving Company
Many moving companies offer full and partial services.  From packing, storing to transport, most do it all.  You will have to understand if the moving company you are considering offers local, national or international services and make sure it matches your requirements.
On Demand Storage
On demand storage is a great option especially for those who have a tight budget.  You can find containers from large to small depending on your needs.  You can even hire movers to load your large items in the container.  This is a great way to save money and your back.
Do it Yourself
Transporting your items yourself is always an option.  This is great if you don't have that many items or have downsized tremendously.  Renting a truck allows you to fit your things in a larger load and save on the trips.  This is key if you are moving a great distance.
Taking the time in the beginning will save you a great deal of stress and possibly money in the long run.