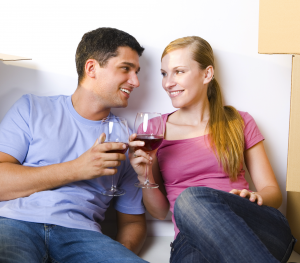 Moving in London can be time consuming for many people who have many possessions. By planning a move in advance, it can go according to plan and won't take as long as presumed. This is because the necessary steps have been taken to prevent any delays from happening. Here is what to consider:
Finding moving vans in London, which are affordable can take some time, especially if you are not familiar with the process. There are many ways to find companies that provide these services, such as asking in online forums. Many websites exist where residents can ask each other questions, such as the removal companies which people have chosen for transporting personal possessions to their new home.
When packing personal possessions, a homeowner should consider the available space in their property. Even if they collect plenty of boxes, they might not have enough free space to store them unless you have a garage or a tarpaulin to cover boxes, which are stored in a garden. If there isn't a lot of spare room, you should pace your packing accordingly and consider short-term storage.
As Clarence the angel in the 1946 movie It's a Wonderful Life said, no one is poor who has friends. The lead protagonist in that film, George Bailey, discovered that through the help of those around him, he could overcome his troubles. The same is true when moving home. This is because friends and family members could be willing to lend a helping hand. They can store boxes in their garage or take small items in their car to a new property. Friends can also pack boxes. Many hands make light work and the contents of a property can be packed much sooner when a homeowner gets support.
Other temporary storage options
Short and long term storage is a great option for those who are downsizing or need additional space.  There are many storage companies in London. Many of these are in industrial units where other people's possessions are stored. However, as this service isn't free, a suitable price can be found by doing your research. Don't settle for the first quote.  By asking as many storage companies as possible, an affordable quote can be found which is within a homeowner's budget.
A list of all the things you need to do is invaluable. By making a note of everything that has to be completed before getting the keys to a new property, you won't forget to do something.
Moving home can be straightforward when it is planned in advance. Although there a million things to do, it can be very simple.
Amber Collins is a content writer from London, UK. She is a specialist in everything related to house and business relocations, but also has great flair for decoration and interior design. For additional tips and advices regarding house moving and relocation, please check out her articles.