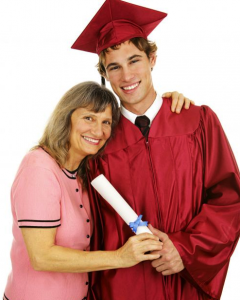 Moving for college is an amazing, exciting and scary experience for both the student and parents.  Moving away to college is a rite of passage for most of us and offers fantastic opportunities to grow as a person, meet new people, learn new things and develop a craft or pursue a career.  I have always looked back on my college and graduate school years fondly. As a parent someday, I will help my sons make that transition as some of you will do this summer.  It will be a challenge for many of you to get used to the fact that your beautiful child who you have spent so much time with must move on and become their own person.  It is not easy.  However, there are somethings that you can do to prepare yourself and your child to make this transition easier.  Here are a few tips that will go a long way:
Logistics.  Moving into your college dorm, apartment or fraternity or sorority house can be a challenge.  Make sure to do your research ahead of time and consolidate what you will need.    The day your student moves in will be chaotic.  Pay attention to parking signs, times of entry and whether help is offered.  Some schools offer volunteers to help move your student into the dorm.  Take full advantage of that, if it is available to you.  There are private companies, like Campus Bell Hops or Dorm Room Movers who offer moving services to help your student move in for a minimal fee.
Set ground rules.  Before your child even leaves the nest, have a chat on what you both feel is a fair amount of communication.  Understand that your child is looking forward to that independence but you have to balance your need to know he or she is okay.  Come to an agreement on what is fair.  Is is once a week or twice a week?  This is important to manage expectations so no one worries or is disappointed.
Find a way to communicate.  There are many different ways to communicate with your college student and many are free or low cost.  From Skype to FaceTime, there are many ways to keep in contact and see your child.  Find out what works best for you both ahead of time and make the arrangements well in advance.
Manage financial expectations.  It is important to discuss this with your college student.  The cost of higher education continues to grow and it will have a direct impact on your budget.  Therefore, discuss what your expectations are from your child.  Do you expect he or she to get a job?  What costs do you expect them to pick up?  This is very important on your budgets.  Clearing the air will go a long way.  Further, make sure that your child has access to an emergency back-up fund.  Whether it is a spare $50 in their wallet or something else, you want to make sure that if he or she finds herself in a bind and needs money they can get it.
Set dates for visits.  This is so important for both the college student and parents.  This gives both something to look forward to.  The earlier you book these dates, the better to help cut costs.
Emergency protocols.  This is vital.  You want to make sure that your child understands what to do in an emergency.  Make sure they have a copy of a medical insurance card, if they are still on your insurance.  Come up with a way to inform you if your child is hurt.  This is why it is important over the course of the school year to get to know your child's friends.  You don't have to be intrusive but knowing who they are spending time with will help you recognize an important phone call quickly.
Know the surrounding community.  When you take your campus tour and move your child to school, take the time to get to know the community surrounding the campus.  This will help you understand what is available to your child.  Do your research online.  Find out access to emergency facilities and urgent care.  Know where the police and fire stations are located.  You can find this out on MovinGal.com for free.  It will help give you the peace of mind that your child has access to the important things, while he or she is away.