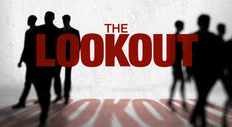 Recently, the ABC show The Lookout featured a story of a couple, named the Rammels, who were victims of a moving scam.  After checking online, the wife, Joanna thought they had found a good moving company.  However, what they did not realize is they found a moving 'broker' that was not reputable.  The broker then sold the job to a moving company.  In this case the moving company was not reputable either and inflated the weight and held their things hostage.  They asked to have their goods to be weighed, which is your legal right.  Unfortunately, the company refused and continued to hold their things hostage until they agreed to pay the additional charges in cash.
The Rammels were smart and got the legal authorities involved and they were able to get their goods back after an undercover bust.  Unfortunately, most moving customers do not know their rights or feel as if they have no choice but to pay the difference to get their stuff back.  This fear is what the moving scammers prey upon.
So how can you protect yourself?  After you do your research online and narrow down the moving companies, make sure to get their DOT number.  Once you have that number, go to protectyourmove.gov.  This USDOT website will give you all the information you need to evaluate whether or not the company is in good standing and has all of the proper licensing.  Further, check AMSA which is a non-profit trade organization for moving.  This extra due diligence will go along way.  Never go with the first bid.  Make sure to get comparable bids so that you can compare and do your due diligence.  If it sounds to good to be true, than it very well may be.