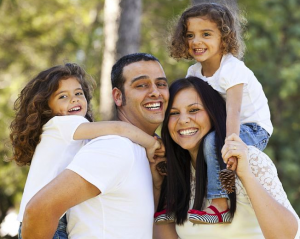 Moving with kids poses challenges, but it can also offer opportunities for growth.  The key to moving with kids is to stay positive.  If you stay positive, they will feel your reassurance.  Here are some great tips to help your kids cope with a move.
Communicate.  It is very important to keep the lines of communication open so that they can express themselves and you can check in with them.  A great tool for this is my Moving Journal for Kids.  It allows children an opportunity to write about what they are feeling in the midst of a move and it offers parents discussion points and tips at the end of each chapter to check in with their children to see how they are coping with the move.
Family Time.  Moving is time consuming but it is important to keep your family time.  It can be just sitting together eating pizza on boxes and talking about the day.  It does not have be a huge event.  However, making that time for reconnecting with each other goes a long way in making your kids feel comfortable.
Explore.  Explore you new community together.  It is great for your kids to see you learn as they do.  They do not often get the chance  to know as much as you do so let them feel empowered.  Based on their ages, ask for suggestions and work together to find places that you will all enjoy.
Friends.  Meeting friends is important to feeling settled.  It will be important for you as parents to meet friends as well as you children.  These friendships will help to make everyone feel apart of the community and help settle quickly.
Decorate.  Have your kids help decorate and pick their rooms.  This helps them feel empowered and apart of the process.  It is the little things that will help them feel in control.
Awareness.  Keep in tuned to your child's feelings and how he or she is processing the move.  Moving is stressful and you have to consider that it will hit some kids hard.  Make sure to be aware of how they are feeling, reconnect and talk.  Be present.  If for any reason your child is struggling, make sure to get them the help they need.