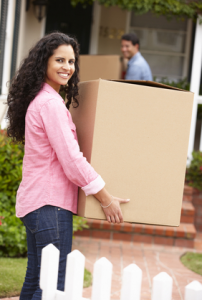 If you have to pack up and move to a new home, then life is probably pretty stressful. There are ways to make life a little easier.  Here are some tips for moving.
Change Your Address
Ensure that all your mail is forwarded to your new residence sooner rather than later. You have no idea who will occupy your old house, and if they will responsibly handle your mail. If no one moves in immediately, you may even risk bills and bank statements sitting in the mailbox for an inordinate of time. Fill out a change-of-address form on the United States Postal Service website. Also, if you opt for a temporary change of address, rather than a permanent one, you can free your new mailbox of clutter. Businesses that haven't adopted QAS address verificationsoftware systems send out direct mail to inaccurate home addresses.
Get Multiple Quotes
When researching movers, ask for written estimates, performed at home, from at least three different companies. Be aware of moving companies that give you an over-the-phone quote and then refuse to evaluate your home on site. Before agreeing to a company's service, research the price, estimated time to move and add-on fees. Enticing low offers will likely escalate with multiple fees. Also, remember that you'll spend significant amounts of time with these movers and trust them with your belongings. Look for positive attitudes and friendliness, which can give insight into work ethics and dependable practices.
Inspect Moving Licenses
The Augusta Chronicle draws attention to how dangerous hiring unqualified movers can be. The Better Business Bureau had more than 9,300 complaints against movers and 1.4 million move-related inquiries in 2012. Research the company and ask for licenses and certifications to prevent scams. Movers should meet local, state and federal regulations. If you're moving out-of-state, check to see that they are licensed by the Federal Motor Carrier Safety Administration.
Splurge for Value Replacement
Reconsider forgoing this optional insurance. A long distance move especially can be prone to serious damage, and nothing's more frustrating than mover's regret. Ask the moving company for a price and arrange to have them come and pack items for you. Keep in mind the moving company is usually liable for a certain dollar amount, which is then multiplied by the weight of the shipment.
Use Delivery Bins
For breakables, wrap items and pack them carefully in sturdy boxes. Use old bubble wrap, packing peanuts, newspaper or old clothes to keep them from moving around and breaking en route to your new home. Good moving companies will have resources to help you pack.
Send the Kids to Grandmas
Unless your kids are responsible teens who can actively and efficiently help the family move, you'll probably get more done, and prevent injuries, if the kids are away on moving day. Send them off with a relative or friend while you pack and load up large furniture and hard-to-move home pieces.
Catherine Wallace is a writer who lives with her family on a farm in Nebraska.