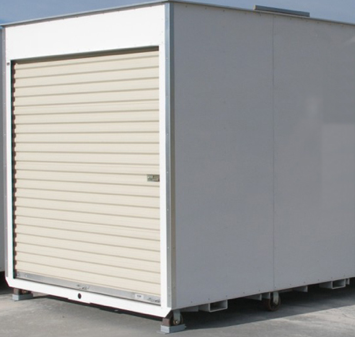 Portable storage units are popular because it offers many moving customers flexibility and transport of their goods but the key is to pack them well.  Here are some great packing tips to make the most of your portable storage unit.
Estimate the number of portable storage units based on the amount of items you plan to move.  Often times you will need more than one storage unit.  Therefore, contacting the company ahead of time will help to ensure that you have adequate space.
Think about the items you are moving before you load.  You will have to tap into your spatial skills.  Remember to load items from the back to the front.  Tighter is better.  You want to have your items touching one another and stacked in well.  This helps to prevent your load from shifting and reduces damage.  The more your contents shift, the greater the possibility for damage.
Tie downs are very helpful.  If for any reason you can't prevent your items from moving, use a tie-down.  These will help you secure your items in the storage unit and prevent them from moving.
Insurance is important.  Discuss insuring your items with your insurance agent or the company you will be using.  This is extremely important because you never know what could happen to your items as the are transported.
Get yourself a lock for each storage unit.  You can rent or buy them directly from the company but I suggest you pick them up yourself.  Make sure it is secure and strong enough to lock up the door to the unit.
Storing your items.  If you need your items to be stored while you await your move, make sure to discuss this ahead of time with the company you have chosen to understand expectations and rates.
There are many options available now to the moving customer.  Take your time and do your research.  It will help you in the long run.  For more great tips, visit MovinGal.