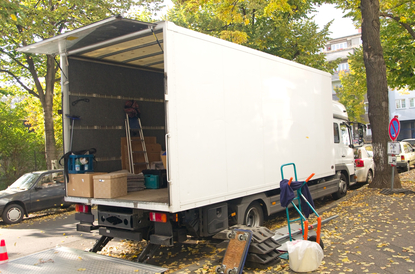 PCSing?  Here are some great tips.  Soldiers and their spouses know that change comes quickly in this line of work. If you've just received your Permanent Change of Station (PCS) orders, it's time to start planning your move. Here are some tips to get you started, so your move can be a successful mission.
Three Months Out: Start With All the Right Contacts
Begin by getting in touch with the right people. Two key contacts are your base transportation office and the family center at your new location. These facilities have many resources to help your move go smoothly.
A number of movers will give military discounts—you just have to find them. Do a simple Google search, or visit VeteransAdvantage.com for discounts on Allied and North American Van Lines.
Two Months Before the Move
At this point, you can start getting some of the destination details in place:
Open up new bank accounts as needed
Change auto and home insurance (to be effective once you move, of course)
Pack any seasonal items you won't need
Make arrangements for school, if you have school-age children, or make arrangements for child care
One Month Before the Move
Make final date and time arrangements with the movers
Sell any furniture/large items not being moved, and hold a garage sale
Gather any school records, medical records or veterinary records you need to take with you
Switch utilities to the new location
Pack up anything you won't need for the next month
Things go best with the movers on moving day when everything is packed, labeled, and ready to go.
Three Weeks Before the Move
Notify all bank accounts and credit cards of your change of address
Cancel all delivery services, such as the newspaper
Confirm your moving dates with everyone
Refill prescriptions, and transfer them to your destination
Place orders for anything you'll need in your new home but aren't bringing with you. Pay attention to anticipated delivery times; macys.com mattresses only take three to six days to get delivered, while new furniture can take up to three weeks
One Week Before the Move
Begin packing dishes, silverware and other small items
Get outside items, such as hoses and lawn mowers, ready to move
Pack electronic items, such as stereos and DVD players
Pack all unnecessary computer items
Have any car service completed
Make a list of items that will not be packed but taken with you
Inventory all of the boxes you have packed, so you can check them at your destination
Clean the stove and refrigerator
Remove all pictures and art from the walls and pack them
One Day Before the Move
Pack everything else you won't need on moving day
Walk through the house
Begin cleaning the house as needed
Check that all of the boxes are labeled and in your log
Moving Day
If you are prepared for moving day, then your job will be to help coordinate the movers and watch that everything gets loaded onto the truck. With the right planning, you'll have less stress, fewer issues, and a better experience for you and your family.
Have any tips for those moving for the military? Share them in the comments.
Kelsey Smith Moore.  Kelsey is an army wife and mom to three boys.