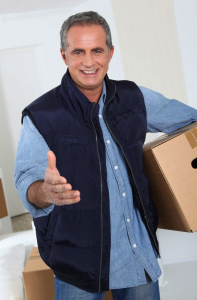 After hearing about a recent horror story from a friend who just moved from Texas and with moving season around the corner, I thought this would be a great repost.  It is SO imporant to find a mover that is right for you.  Making your moves with the right mover is the key to a successful move.  It will take some homework on your part to find the right professional mover, but it will be worth it in the long run.  There are many tools online that can help you.  These include:
The American Moving and Storage Association (AMSA) is a professional organization designed to help professionals in the field and consumers.  They have a list of professional movers that are within their organization that you can use to find one who will meet your needs.
ProtectYourMove.gov is an excellent resource put out by the federal government to protect consumers.  The best thing to do is to get the prospective movers MC# or US DOT information.  This will allow you to do your research.  You can check their complaint history and whether they are in 'good standing'.  Definitely take the time to do this.  It may save you in the end.  Best of all it is free!
If you are looking for convenience and do not have the time to meet with movers for moving quotes, ClickandMove.com offers you a great alternative.  You can take your inventory online and send it to them.  They in turn send it off to movers in your area.  These movers will then give you an estimate by way of email.  It offers you a great deal of convenience and time savings.
MovinGal.com offers you the ability to search movers in proximity to your address.  It will return a list of movers in your area, which is helpful in determining the resources available to you locally.  You can then use the list to contact and do your due diligence.  It will also offer you additional community-based information in your new area to help you get settled faster.
Keep in mind that even though you are pressed for time, the one thing you want to make sure you do is to make your move with the right professional mover.  It is one of those decisions you can't take back, so invest the time in the beginning.  It will save you at the end.