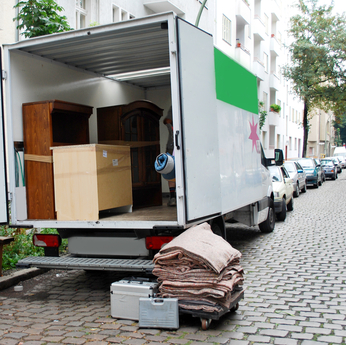 Moving? Here are six great tips to help.  The latest U.S. census reports that on average more than 11 percent of the population moves to a different residence each year. That is actually lower than previous years, but it's still a lot of people moving. While each move is similar, many people forget a few simple yet important items. You can find many moving checklists online that tell you how to mark and pack boxes, etc. but add these important tips to your list so you won't forget.
Don't Forget the Kids
Collect materials such as paperwork and art projects from the current school before you leave. Talk with administrators at the new school about any special needs your child has. Not all schools have the same special-ed programs so you may have to look around to find a school that meets your child's needs. If it's within a reasonable distance, schedule a tour of the new school for you and your child.
Let current day care centers, baby sitters and housekeepers know when you are leaving and give them your new address. They could find items later that belong to your child and can return them to you.
Begin looking for new day care centers and baby sitters months before moving. It takes awhile to find the right place with an opening for your child.
Many Addresses to Change
Besides the change of address at your post office, remember that credit cards, banks, retail store cards, car insurance, and driver's licenses all need a change of address. If you are a regular at online shopping sites, such as Amazon.com, change your shipping address as soon as you can receive mail at the new address. Also change your address with any subscription services you have, such as magazines or book-of-the-month clubs.
Get the Right Permits
If the moving truck needs to park on the street or a storage container needs to be dropped off in front of the house, you might need a city permit, says MSN Real Estate. This varies by state and city, so check with the local city government office to find out the requirements in your area.
Remove All Personal Information
Search through your old house or apartment for any personal paperwork that has contact information or account numbers on it. Old bank or financial statements, credit card statements or receipts leave you vulnerable to bank account or credit card fraud if they come into the hands of someone focused on identity theft. The Lifelock channel suggests that you cross-cut shred all such paperwork. Remember to shred the envelopes that the statements come in, too, as they contain sensitive information.
Pick It Up and Take It Back
Make a list of things to pick up or take back such as:
dry cleaning
shoes in for repair
bicycles in for a tune up
rugs or draperies in for cleaning
library books
items borrowed from neighbors
Take care of these a week ahead of time so you don't hit the dry cleaners when they're on vacation or return books when the library is closed.
Take One More Look Around
With all of the chaos of moving, it's easy to overlook something. Make one more pass through your old residence to make sure you don't leave behind some of these items, as noted in the Huffington Post:
small change left around the house in out-of-the-way places such as on top of the refrigerator
dishes in the dishwasher
clothes in the dryer
curtains and curtain rods
pans in the drawer at the bottom of the stove
Nancy left the nonprofit world to write full-time about small business management.