Moving?  Evaluate all of your moving costs to help you prepare.  In addition to the actual cost of moving your goods whether you do it yourself or hire someone to do it for you, there are a great number of associated costs that can add up quickly.  If you are selling your home, there are closing costs, home-owner warranties, repairs and realtor fees. If you rent, there may be cleaning fees that could be assessed and be withheld from your security deposit and there will be a new deposit required for your new place.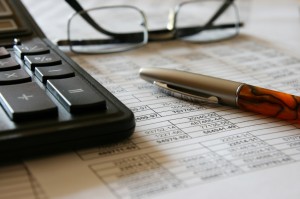 In addition to these costs, there are settling-in costs.  These are often not realized until you have already moved. Settling-in costs include any repairs to the new home that are needed, starting new utilities in a new location often require deposits and/or a good credit check.  Window treatments can be a huge expense that can sneak up on you if you do not budget for it.  Registering a car in another state can be quite costly as well.  Sometimes you need new furnishings and appliances in your new place.  Insurance rates vary from place to place so they may increase or decrease based on your new location.  Medical benefits may also change based on the availability of providers in your new area, which will directly impact your medical costs.
Overall, do your research before you move.  The work ahead of time is worth it in the long run because it may save you a bundle in the end.