Moving?  Assess your needs before meeting with a professional mover.  If you are planning on using a moving company to move your things, before you begin your search walk through your home and think about the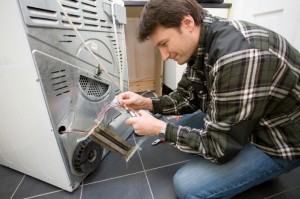 things that will require extra time and effort.  This may include your refrigerator, washer and dryer, flat screen televisions, antique furniture and fine art.  You may or may not know that most times your moving company will hire a third party contractor to prepare these items for your move.  If you have a refrigerator with an ice-maker, it will have to be disconnected and blown out.  If you know how to do this, you should do it before your move date because it will save you some money.  The same should be said about your washing machine and dryer with one exception.  If you have a front-end loader, you definitely should reconsider doing this yourself unless you know how to stabilize your drum.  Remember, if you do it yourself, you may be taking on some liability if it is damaged.
After you have listed all of the things in your home that require this extra handling, ask potential movers how they plan on dealing with these items and if they use third party contractors.  If so, ask them for references and the contact details of the contractor.  Also, discuss with both the moving company and the contractor about liability and insurance just in case your items do get damage.  You want to know ahead of time if your things will be covered so you are not left holding the bag.