Moving? Finding a preschool for your little one is an important search.  For those of you who have young children finding the perfect preschool is also a process that is compounded when you move.  The steps you will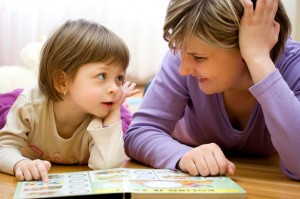 follow is very similar in selecting a school so it is great preparation for years to come.  However, the search poses some challenges as well. Some markets you may find are very competitive, where moms register their kiddos in-utero.  These markets may pose more difficulties to find an opening.  However, if you remain flexible and do your homework you may be surprised at how successful you may be.
We experienced a similar situation when we moved to California.  However, after getting to know some moms in the area and doing research, I found a great preschool for my oldest son.  So as difficult as it may seem, do not fret too much. It will work out.  To ensure that you and your child are comfortable with your choice, definitely take tours, ask questions, meet the administration and do your research.  This way you will know you did your due diligence and found just the right place for you and your little one that fits in your budget.