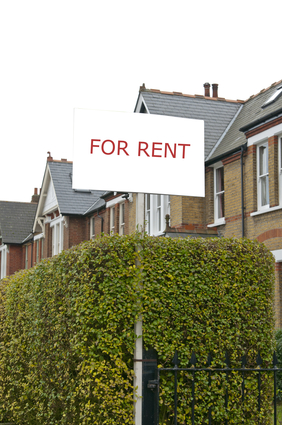 Renting? About 41 million Americans rent their homes, according to the U.S. Census Bureau. We can't help but wonder how many of them wish they'd asked a few more questions before signing their lease. If you're getting ready to rent, make sure you get answers to these questions:
Why Did the Previous Tenants Leave?
Watch the landlord or real estate agent's expression carefully when they answer. A simple answer such as, "They bought their own home" or "They relocated due to work" is fine, but make sure the person meets your eyes. Watch their body language. If you suspect even a hint of dishonesty, ask more questions. You may uncover some unpleasant surprises, such as party-hearty neighbors or a factory whistle that goes off at 6 a.m. every day.
What's the Turnaround Time to Fix Problems?
Problems crop up and stuff breaks.  Therefore, you need to know in advance who to call, when you can reach someone and how fast they will respond. Landlords have certain legal responsibilities to make repairs in a timely manner so that the property is livable.
Are Pets Allowed? Which Ones?
Even properties listed as pet-friendly may exclude some pets, especially if they are perceived as dangerous or a liability for the landlord. A landlord may exclude certain animals or breeds (pit bulls fall into this category) or agree to certain small pets but not larger ones. Some charge an additional fee known as "pet rent" in case pets damage the property. If your pets are family members, make sure you ask if they're welcome, too.
Is There Internet & Cable TV Access?
If you work from home or rely upon the Internet for other important tasks, ensure that the property receives a strong, reliable signal. You may also want to ask if the house is already wired for Internet. Some properties, especially newer homes, may already be Wi-Fi ready.
Are There Extra Fees or Special Rules for Garbage Pickup & Other Services?
Some communities have strict rules about when you can place trash cans at the curb. Others have alternating days for trash and recycling pickup, and some towns may charge a fee for pickup. Understand your rights and responsibilities before signing a lease.
Can You Rent to Own?
Rent-to-own situations provide you with an opportunity to live somewhere for a decent amount of time before you raise the money for a down payment. You can see if you like the neighborhood, if the schools are adequate for your children's needs and if you can afford the location. Most people need to take out a loan or sell an annuity to purchase a home, so renting first is a great way to try the place out before you buy.
Renting a home is an exciting step forward. Asking the right questions ahead of time can save you headaches and costly mistakes. Therefore, it is worth making sure your questions are answered.
Eva Parker  left the rat race, when she moved back East to start a family and now writes.