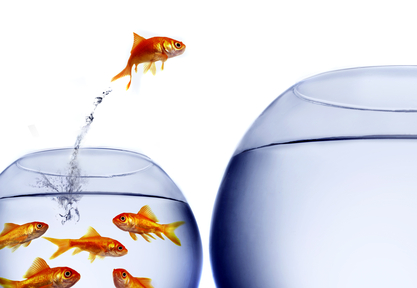 Moving out of state?  You are not alone. More than 7.6 million Americans move out of state every year, the U.S. Census Bureau reports. Here are four essential things to do.
Why do we move? More money, a chance at a dream job, a job transfer or a sense of adventure are all reasons people relocate. But adjusting to a new city can be tough, especially when you're in the middle of a hectic move. Fortunately, you can do these four things to make the move easier.
Get Your Mail Forwarded the Correct Way
Arrange to have your mail forwarded beginning with your arrival date. You can fill out a forwarding request form at the post office or do it online (it will cost you $1 to do it online). Keep in mind that it takes a few extra days for forwarded mail to reach you, and the post office will only forward for one year. Use the time the forwarding is in place to officially change your address with any person or company that needs to be in contact with you.
Set Up Services Before You Move
Arrange for the electricity and water to be turned on the day before you arrive, so you have these services when you arrive. Arrange for cable and Internet to be set up the second day you're there, when things will have settled down a bit.
Get to the DMV
Most states require you to get a new driver's license fairly soon after you move there, usually within 10 to 60 days, depending on the state. You'll have to go to the DMV in person to get your new driver's license. Be sure to bring proof of your new address and your old driver's license with you. While you're there, change your car's registration and plates over to your new state, too.
States have different auto insurance requirements, so call your insurance company and tell them about your move. You might find your new location means a better rate for you, too.
Start a Social Life
You've left behind your old friends, and while you can stay in touch via text and Facebook, you do need some friends in your new state. You need real, human contact. The best way to do this is to pick up a copy of the local free weekly paper (most communities have one), and look for social activities and group meetings that fit your interests. Then go to these things, get involved and make friends. Meetups are great for this, too.
The local free weekly papers are also wonderful resources for finding the best restaurants, grocery stores, pharmacies, hair salons, and other important places in your new home's area. If there is no free weekly paper, buy a copy of the main regional paper every day until you spot the information you're seeking. It will be there.
Marcus Blackwell left the amateur boxing circuit to marry his Army sweetheart and relocate overseas. He started blogging for fun but once they returned stateside, he made it into a career.