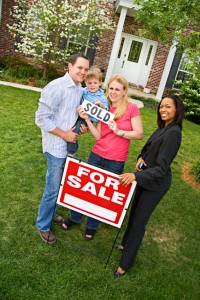 Moving?  Choosing a realtor to be your seller's agent is an important decision if you choose that route.  Before you put your house on the market you will have to decide whether or not you will use a realtor.  There are many options available to home owners these days and you will need to find what is the best option for you.  Although we have bought a total of six homes and sold five, we have only used realtors.  Having a realtor for each of these transactions has always provided us with comfort and reassurance that the steps in the process were handled properly.  They key to a successful outcome with a realtor is choosing the right one for you.  This is vital.  If you have recommendations definitely use them but I suggest you short list a few and then interview them.  Ask them several questions.  These are a few I have used in the past:
Please explain your experience and knowledge of the market.
How many homes have you sold in the last six months?
What is your standard marketing strategy?
How would you market my home?
What do you see as the strengths of my home based on the current market?  What are the weaknesses? What do you suggest we do to overcome the weaknesses and emphasize our strengths.
Based on the current market and the comparables, what is a competitive price for my home?
How long do you expect my home to be on the market?
What do you like to do on your spare time?
You may be wondering why the last question.  Well, this is my way to gain some incite into the personality of the realtor.  You can find another question to ask.  The question is not important.  What is important is getting an idea of the personality of the person you will be working with during a stressful time.  You will have to get along with this person for awhile and you will be at times stressed so you really want to make sure you 'click' with this person.  The perfect combination in a realtor is a person who has the experience and knowledge of the market you are working in and has had recent sales and has a personality that meshes well with yours.