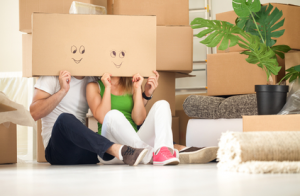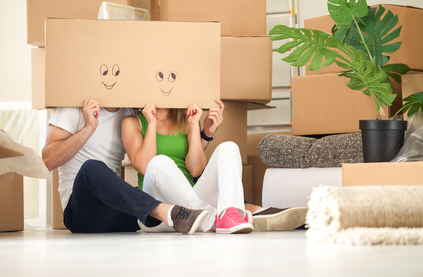 Moving?  Here are five ways to protect your identity.  Identity thieves know exactly how to identify vulnerabilities and target weak spots in your security, and when you're moving to a new residence, you're more vulnerable than you might think. You're more likely to leave sensitive documents lying around. Personal correspondence might not get rerouted to your new address fast enough. You're letting people in and out all the time, without protecting yourself. These tips will help keep your information safe, whether you're moving across town or out of the country.
1. Update information as soon as possible.
As soon as you have your new address, update your account information and double check that all credit card and billing accounts have been switched over. If you're cancelling a credit card or closing a bank account prior to your move, immediately shred the card and any related documents. Realtors suggest personally updating information with your financial companies instead of waiting for mail change-of-address notifications from the postal service to reach them.
2. Be careful what you say out loud.
Movers are in and out, friends of friends are helping you clean your house up, every door and window is open and you're on the phone trying to make arrangements. Be sure that whenever you share personal information over the phone, you're out of earshot of anyone you don't completely trust.
3. Be smart about your moving company.
Before choosing a company, check with the Better Business Bureau, and, if possible, with others who have used the same movers in the past. Choose a reliable company with experience and testimonials to back them up. Then, during the moving process, make it a point to pack up and transport all sensitive documents yourself to make sure your information doesn't find its way into the wrong hands during the trip.
4. Remain vigilant before, during and after your move.
Services like LifeLock make it easier to stay on top of your credit scores and other financial information, warning you immediately after there's a suspected breach in your personal information. Just knowing you have a company that has your back will help you feel more at ease so you can focus on the other stressful parts associated with moving.
5. Keep electronics secure.
During this time you could be making yourself more more vulnerable than ever to electronic identity theft. Now is the time to make sure all computers and electronics in your home are password protected.
When using Wi-Fi at a restaurant, coffee shop or other location on your journey, be careful about the accounts you log into and the data you transmit. You might also want to consider using a Virtual Private Networkto encrypt your transmissions.
Keith London Cyber-security expert, blogger, father