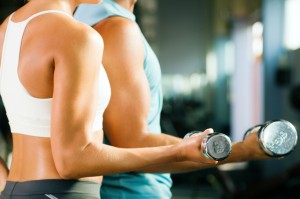 Moving?  Finding the right gym for you may be an important part of settling in to your new community.  I must confess, I am a gym rat and this was and is important for me.  For those of you who are often a member of a gym, you may want to find a great place to work out soon after moving to your new home.  Gyms are a great place to meet others, if you are new to an area.
If you are currently a member of a gym, before you move, review your current contract with your gym and understand what options are available to you.  If your gym is a national company find out whether they have facilities in your new area.  Often times unless you are able to transfer your membership to another gym in your new location, you may have to forfeit your membership fee.
If you are looking to join a gym in your new area, think about the type of gym that would best meet your expectations.  If you are single working professional, are you looking for a gym that has an extensive class list with times that best suit your schedule?  Would you like to have a gym that is close to your home or work or both?  If you have a family, are you looking for a family-friendly environment that offers child care and other social activities to meet other members?  If you are retired, does the gym offer classes that have various activity levels to best meet your mobility needs?
No matter what your wants are, definitely take the time to do your research online and then take a tour of the facilities.  Many gyms offer military and employer based discounts so don't forget to ask about specials and offers.